Receiving care-packages when you're abroad with all the good stuff from home sounds great, right? Then you might come home, and slowly discover that you've learned to miss something that you've discovered when you were abroad. Good thing we humans make friends even over the boundaries of cultures and time zones, and can help each other out with the help of our smartphones. This was how I got started, and ended up sending around 100 packages, each between 10kg to 30kg , to friends in China, with the help of friends in Germany, from my bedroom – until operations moved to the living room!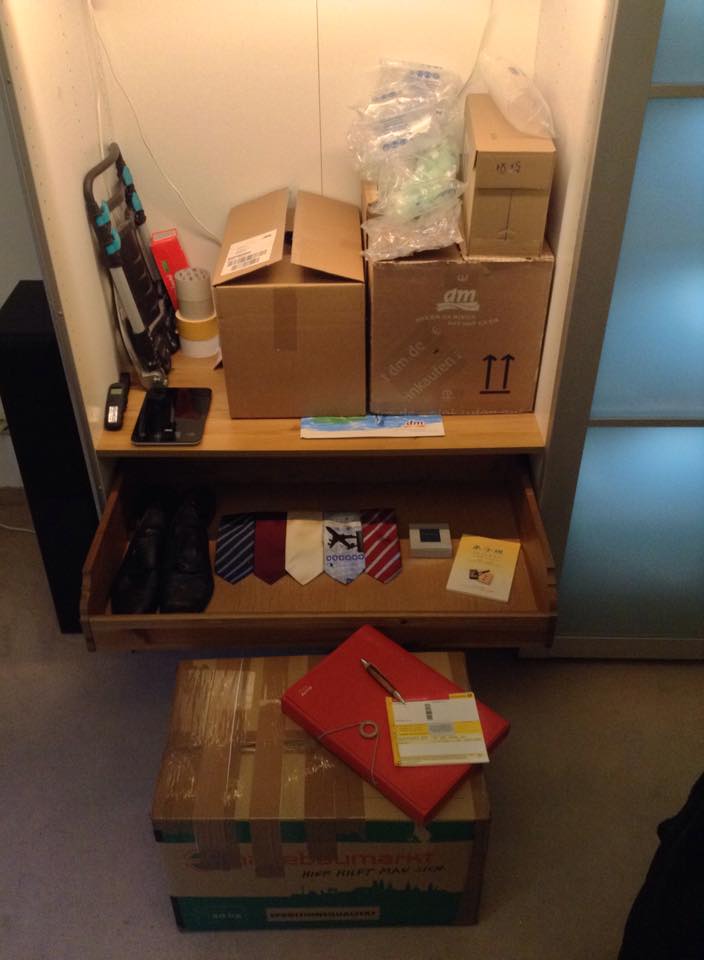 I want to share some of the things I've learned over time, taking the first few steps to building a business. Now I'm doing different things, but the decisions to make the transition were difficult, so hopefully someone finds themselves at a similar point in their lives. This particular business isn't as profitable and practibale any more with Corona and international trade with China changing daily.
At the end of 2018 I was still very much committed to it, and from that time is the video in this post. I was at the point where it had to be bigger in order to justify the decision to work on it. The idea was not only to send some packages over on my own, but rather build a software platform on which I could receive the wishlists from my Chinese friends, find the corresponding products, and fill out purchasing lists, that I would fulfill myself or a friend would. After running around Berlin to hunt for the right products (or purchasing them online), it was time to fit the products in the 10/20/30kg limits for personal shipment. Not to mention fitting the products physically to fit in the box with enough packaging material. Something with lists sounded easy to build a software product around, turns out it wasn't all that simple.
So here's what I had to announce in 2018:
The continuation of that video is on my LinkedIn-page, things I've learned while making it those two are:
It's more difficult to make a good video than I anticipated
The first video has a script, which was difficult because it's hard to remember the text and smile while looking at the camera
The first video has a story, which got better feedback than the second one: Showing features doesn't create awe without context
Investing in a good external webcam (Logitech BRIO) and a tripod was worthwhile. The position of webcams on computers doesn't make you look good, and the video shakes when you type. Plus you get a natural double chin just by looking down 😉
A smartphone tripod is also extremely useful
Uploading to LinkedIn was helpful for reaching a small audience, and get view metrics, and you don't get a lot of internet trolls there. My experience was that I had to ask people for feedback personally, because the videos were nice as a first try, but not yet crashing the internet 😉
The switch from showing my face to voice-over was intentional and well received. Also, reading out the text helps, because the language adds a certain rythm to the video. Voice-over and my face-sections have a "beat" to them, and according to a friend who works as a videographer, that's even the professional way to call it.
Here's the script for the story-video and the demo-video, so you can see how they were structured differently and lead to different outcomes: